Vendor Spotlight: Straughan Photography
We at Tim the Girl meet a lot of wedding photographers and we are always excited when we get to team up with Chrystina Straughan at Straughan Photography! With a degree in journalism and a Photographic Craftsman degree from Professional Photographers of America, she is a genius storyteller and visual artist.
TTG: What made you decide to focus on weddings?
CS: I decided to focus on weddings about a year and a half after I opened my business.  I have a degree in journalism and love the idea of storytelling. I had been frightened to do my first wedding because there is a lot of pressure for a wedding photographer to capture those precise moments, the feelings and emotions of the day. But I ended up helping out a friend at her wedding with the photography and fell in love. Not long after that I had booked several weddings and decided that that was my true path. I truly enjoy being at weddings, celebrating with couples, and telling the story of each individual couple as uniquely as I can.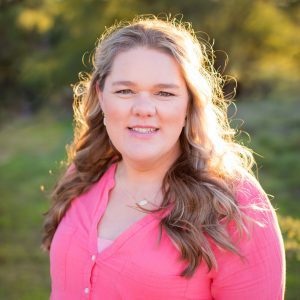 TTG: How often do you take on non-wedding sessions?
CS: Normally I don't do a lot of sessions that are not bridal, wedding, or engagements. I love the idea of knowing the people that I'm capturing so I can accurately tell their story. So most of my peripheral shoots are couples or families I have worked with before. There are some families that I've worked with since I started my company nearly 14 years ago and I continue to shoot them now. It is so nice to be able to see their children grow as my company has grown.
TTG:  What unusual or unexpected recommendation do you make to all of your brides?
CS: I know it sounds funny, but we always tell them to eat. Sometimes they get caught up on the bridal, engagement, and wedding day if they forget to. It's like the old Snickers commercials. You don't want to be "hangry" at your shoot or wedding. Always hydrate and always have a snack.
TTG: Describe one of your most memorable events
CS: One of the most memorable things that has ever happened to me as a wedding photographer was a family hired me to do their daughter's wedding. I got to meet this really great, super sweet family and had a great time working with them. Nine months later they called me again because their second daughter was getting married and they wanted me back to do her wedding photography. I went and did that wedding and it just felt so fabulous to be with the family that had embraced me and allowed me to capture something so special. I was so happy to be included on that wedding day. About a year and a half later they contacted me one more time for their final daughter's wedding. I got to photograph all three sisters' weddings and really be a part of their family history. I am so grateful to have had captured such important days in each bride's life and special moments in their total family history.
TTG: What photography trends are you seeing that you most enjoy? Which trends are not your style?
CS: I am very excited to see brides picking color again! The whole washed out and high key look is not my style. I love bright, brilliant, beautiful colors and I want the world to look vibrant.  Let's all say no to grayed out greens and yes to emerald!
---