San Antonio is a city known for its rich cultural heritage, and nowhere is this more evident than in the vibrant neighborhood of Southtown. Located just south of downtown, Southtown is a hub of art, food, and entertainment that attracts locals and visitors alike. In this blog post, we will explore some of the highlights of this unique and exciting neighborhood.
Art and Culture in Southtown San Antonio
Southtown is home to a thriving arts community, with numerous galleries, studios, and public art installations. One of the most well-known destinations in the area is the Blue Star Arts Complex, a former warehouse that has been transformed into a hub of artistic activity. Here you will find galleries showcasing a variety of media, from painting and sculpture to photography and mixed media. The complex also features a theater, a restaurant, and a coffee shop, making it a great place to spend an afternoon or evening.
Another must-see destination in Southtown is the San Antonio Art League & Museum. Housed in a historic building, the museum features rotating exhibits of contemporary and traditional art, as well as a permanent collection of works by local artists. The museum also hosts a variety of events and workshops throughout the year, so be sure to check their calendar before you visit.
Food and Drink in Southtown San Antonio
Southtown is a foodie's paradise, with a diverse range of restaurants and bars to suit every taste. One of the most popular spots in the area is Rosario's Mexican Cafe y Cantina, which serves up delicious Tex-Mex cuisine in a lively atmosphere. Other notable eateries include Bliss, a farm-to-table restaurant that emphasizes locally sourced ingredients, and Hot Joy, an Asian fusion restaurant that offers a unique twist on traditional dishes.
For a refreshing drink, head to the Blue Star Brewing Company, a craft brewery that specializes in small-batch beers made with local ingredients. The brewery also has a restaurant on-site, so you can enjoy a meal while you sample their brews. If cocktails are more your style, check out Bar 1919, a speakeasy-style bar that offers a wide range of classic and creative cocktails.
Of course the restaurant attached to Ivy Hall, The Good Kind, is a must visit, with it's botanical cocktail options and access to the stunning garden space.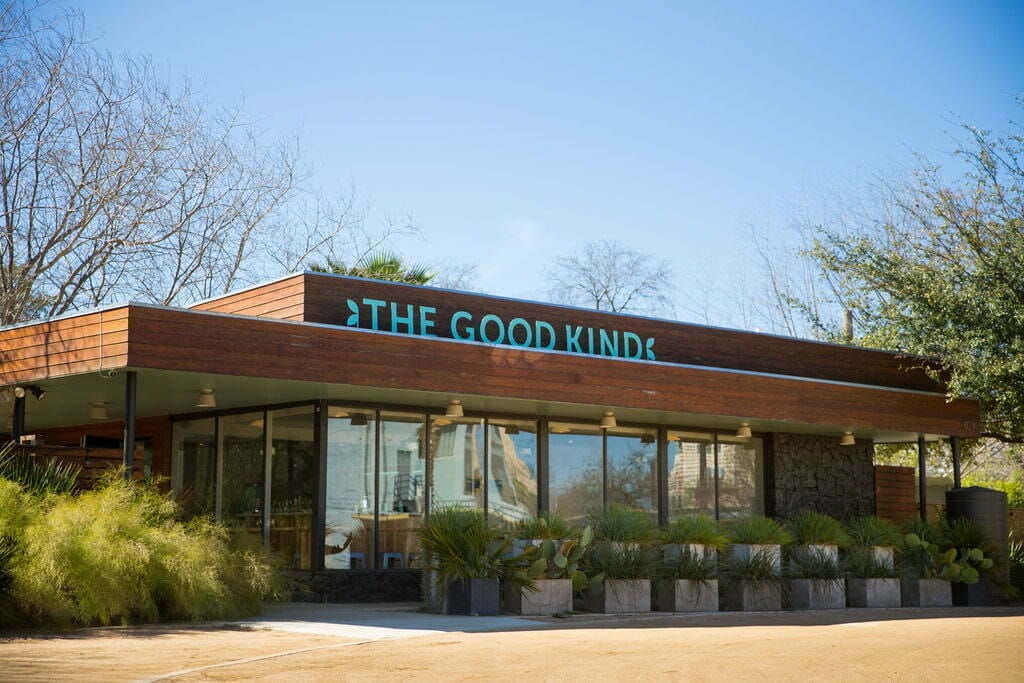 Entertainment in Southtown San Antonio
Southtown is home to a variety of entertainment options, from live music to theater to outdoor activities. One of the most popular destinations is the historic King William District, which features beautiful Victorian homes and tree-lined streets. The district also hosts a variety of events throughout the year, including the King William Fair, a family-friendly festival that celebrates the neighborhood's history and culture.
For live music, head to the Lonesome Rose, a honky-tonk bar that features local and national acts. The bar also has a restaurant on-site, so you can enjoy a meal while you listen to some great tunes. If you're in the mood for theater, check out the Overtime Theater, a small but vibrant theater that showcases local talent.
Conclusion
This is why Ivy Hall chose Southtown San Antonio as it's forever home. With it's numerus spots for nightlife, entertainment, & restaurant options, there is always something for you and your guests to enjoy before and after an event at Ivy Hall. Southtown is a neighborhood that truly has something for everyone. Whether you're interested in art, food, music, or just exploring a unique and vibrant community, Southtown is a destination worth checking out. So next time you're in San Antonio, be sure to add this neighborhood to your itinerary & add Ivy Hall Events to your list of perfect event venues for your next big party in the Alamo City!