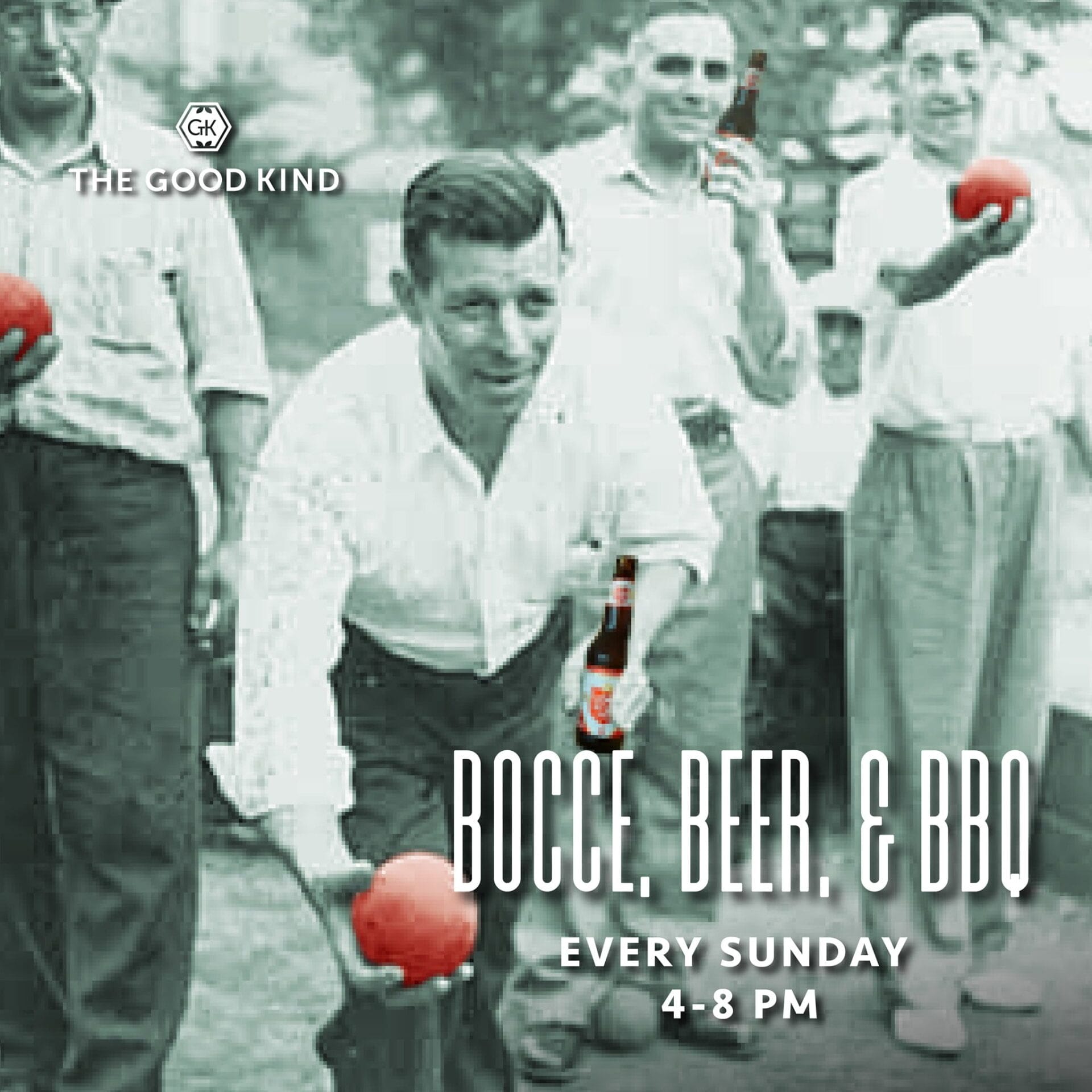 Bocce, Beer, & BBQ
Each Sunday of the month we will be partnering with a non profit dear to our hearts & be donating all bbq plate profits to them! Come out and help your community!
First Sundays: Hemisfair
Second Sundays: Friends of Bonham Academy
Third Sundays: The Cannoli Fund
Fourth Sundays: Guardian House
Buongiorno!
Inspired by Tim's travels to Italy, the Good Kind presents Bocce, Beer & BBQ on Sundays starting at 4pm! Bocce is an easy, exciting, and interactive game the whole family can play. Grab a set and explore our garden!
Visit us online: www.eatgoodkind.com